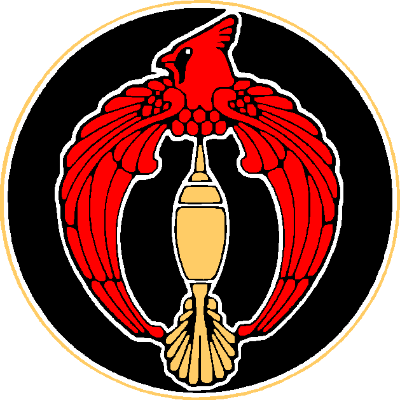 The HEART of what we do is promoting darts through leagues!
League options are always expanding. With our affiliate partnerships we're always looking for the best ways to offer players the most competitive and fun darting experiences!
---
What's It About?
League Play is simply our formatted parity of enjoying the SPORT of darts. It takes place in numerous affiliate locations throughout many different regions. The point is to simply have fun and compete with your friends while making new friends along the way.

We offer numerous levels of skill from VERY advanced league divisions to just starting out! There are numerous ways to get involved in darting so don't think you have to be a master shot to have fun with our sport.
MatchTrack helps to operate hundreds of teams each year, and you will find our teams and players just like to have fun and LOVE the sport!

No matter what type of league event you choose, we help you along the way. This site is our #1 communication tool (and we also may communicate directly with you via email as well).

There are a variety of league types and your organization determines which ones are best for your area.
... But That's Not All... We Are Always Offering NEW League Events You Can Participate In!
What To Expect
This section isn't meant to over complicate things. The whole point is to have fun!
However, there are some general norms and etiquette that have been followed in league play for longer than most of us have even been playing.
A match generally looks like this:
Both teams show up to play. Start when the minimum number of players have arrived.
Play each designated game in order; some are singles games and some are doubles games.
Teams alternate keeping score. The scorer is called the "chalker".
Keep track of wins and losses.
Shake hands and go home.
Sounds Fun, Now What?
Most likely if you're this far, you're interested.... GREAT!
Next steps are to:
Find a friendly location that has a dart board (or even better 2). We have a great list of affiliates happy to host you and your friends! (See Link Above)
Get some darts! We're really lucky here in the Cleveland area to have a vendor where you can actually see and try out some darts!
Gather a bunch of friends!
Pick a league night that works for you. Watch here as we advertise the nights/times leagues are shooting.
REGISTER ON TIME. The process is completely online, but you have to get it done by the deadline.
Attend a "folder pickup". While everything you would ever need is online, we create captains packets for you and your teammates to reference in-hand through the darting season.
Go out and have fun!... Shoot Well!
Games We Play!
501
Each player starts with 501 points; the objective is to get down to zero before your opponent does. To get to zero, the last dart must be a double. In 501, all scores count as you are ticking down. A single 5, for example, counts as five points, a double counts as ten, and a triple counts as 15. Once you are at 50, you can win on a double bull. At 40, you can win with a double 20 and so on. If you are on an odd number such as 35, you need to hit an odd number (such as single 3) to even out your score so that you can win with a double (single 3 leaves you with 32, which is double 16 for the win). If at any time on your turn you score more than you have left or leave yourself with one point, you "bust" and it's your opponent's turn. When you bust, your score is reset to the original number.
For example, if you have 35 points left and hit triple 19 (57), you bust and start at 35 on your next turn. Similarly, if you hit the 19, single 7, single 8 (34 points), you also bust and have to start again with 35 on your next turn.
Cricket
The objective of cricket is to close 20-15 and Bulls and have equal or greater points than your opponent. The numbers do not have to be closed in order and "slop" counts. To close a number, you have to get three marks on it; in other words, you have to hit it three times. If you hit the double or triple rings, they count as two or three marks, respectively. Once you get three marks, any additional marks count as points as long as your opponent still has that number open. The point value is the number that you are on; for example, if you hit a fourth 17, you get 17 points added to your score.
You play many iterations of these games both as a single players AND with your teammates!
Team Games
Team games are the time when you get to bring your individual skills to the table in an all out battle. This is normally 4 on 4 action between your squad and the opposing team. The games range from 701 to 1001 depending on your skill level and is played just like 501. Work together with your teammates to get to zero before the other team does!
Basic Norms/Etiquette
Here are some of the basic norms and etiquette:
The home team usually has their favorite table, but they must give you an equally good place to set up and sit. If you got there first and it's important to the home team to have their spot, they should politely ask you to move to the designated visitor spot.
Show up on time. There's a 15 minute window at which point the opposing team can call a forfeit. Make an effort to contact the team to let them know you are running late. Most teams are willing to wait for you as long as it's not too long. After all, most of us would rather play than call a forfeit and go home.
Take some warm up throws, but don't take too long.
The home team starts by throwing the first diddle. The diddle is when you throw a dart at the bullseye to see who is closer. Closest to the bullseye gets to go first in the game.
Be ready when it's your turn to play.
It's ok to play the jukebox (encouraged even!).
It's generally good form to wish your opponent well by saying something like "Shoot well." Win or lose, it's also good form to shake hands after each game and to say something like "Good game."
Keep loud talking to a minimum when you aren't playing. It's considered poor form to try to intentionally distract the opposing team. It's also poor form to talk to the player while they are throwing.
It's ok to use electronic scoreboards, as long as they are working properly.
If you are the chalker, write neatly and face the board at all times unless the current player asks you a question.
If you are the chalker, do not volunteer any information to either team. You may, however, answer any question. (What's my score? What do I have left? Is that in? Etc.) If you are asked what's left, you should provide the total score NOT the shot needed. For example, you should answer, "32" NOT "double 16".